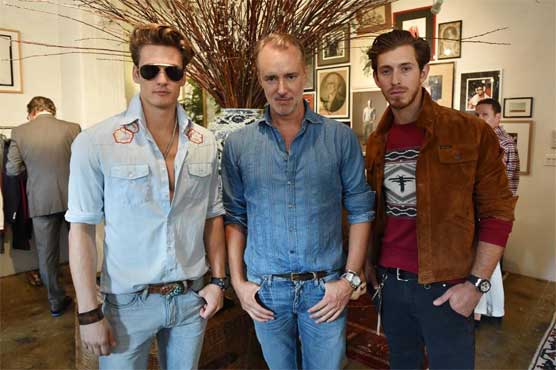 NEW YORK (AFP) - Part cowboy, part dandy and dressed entirely in denim, Michael Bastian is a rising star in American men's fashion. And when he thinks about the future, he smiles.
The era of the fashion-conscious, accessory- and jewelry-loving man -- gay or straight -- has dawned. And it's all thanks to bloggers and style-conscious stars like Kanye West and Jay-Z.
Across the United States, clothing brands are multiplying, fulfilling increasing demand for smart and casual wear, accessories and jewelry and mining the potential in a market on the rise.
"Previously, it has been marginalized," said Mark-Evan Blackman, assistant menswear professor at the Fashion Institute of Technology, one of New York's most prestigious design schools.
"People were not thinking of it as being vibrant and sexy and fun. That really has changed within the last decade, and it's really hitting its stride now," said Blackman.
Commentators now predict that New York could get its own fashion week just for men in July, attributing the revolution in sartorial demand to bloggers followed by millions online.
"It's been driven by the menswear blogs," said Bastian, a designer with an eponymous label and former men's fashion director at luxury department store Bergdorf Goodman in New York.
"Men are catching up to the women... they're more interested in style and in fashion and how they look," he said.
Behind him, models dressed in suede and slim-fit shirts from his spring/summer 2015 collection inspired by Arizona and New Mexico are filmed and photographed by designers and critics alike.
source