As more women – particularly among the over 50s – vote with their feet against high heels, we seek out wearable shoes with a wow factor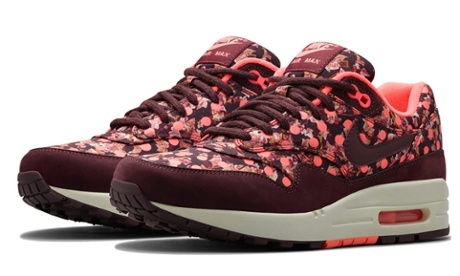 "The days of running around in uncomfortable shoes are over," declares footwear designer Tracey Neuls when we meet in her Marylebone shop. "I think it's ridiculous. It impairs women and I don't think there's anything sexy about being in pain at work or while you're walking around."
A YouGov poll from last week suggests she's right. Surveying 2,000 women over 50, it confirmed that grown-up shoppers dress to please themselves and want to feel comfortable, and for the majority that doesn't involve wearing high heels.
I take the zero-tolerance approach to sore feet. As a comfy shoe obsessive, with the
Pinterest board
to prove it, I'm always on the look out for easy, run-around styles. I'm 51 and would rather wear Liberty print Nike Air Max (
Burgundy Belmont
) than Nan Shoes. To paraphrase George Bernard Shaw: "If a woman rebels against high-heeled shoes, she should take care to do so in a pair of fancy flats." I stopped wearing heels around the time I stopped being a fashion editor on a glossy magazine. After a bout of Plantar Fasciitis (a painful foot condition common in women over-40) my longstanding love of trainers and shoes I could actually walk in was reignited.
Women over 50 form the UK's fastest growing consumer group, and I often wonder if the power of the grey pound will keep fabulous flats forever in vogue. "Maybe it'll happen because there are more women in the work force," continues 47-year-old Neuls, "Women with stuff to do and places to go, need footwear that works." Fortunately, we are seeing the rise and rise of frump-free, statement styles; from Phoebe Philo's Furkenstocks to Orla Kiely's collaboration with Clarks (I've got my eye on the
Orla Dorla loafer
), shoes that are designed by women for women. And this makes me and my old lady feet very happy.
Source